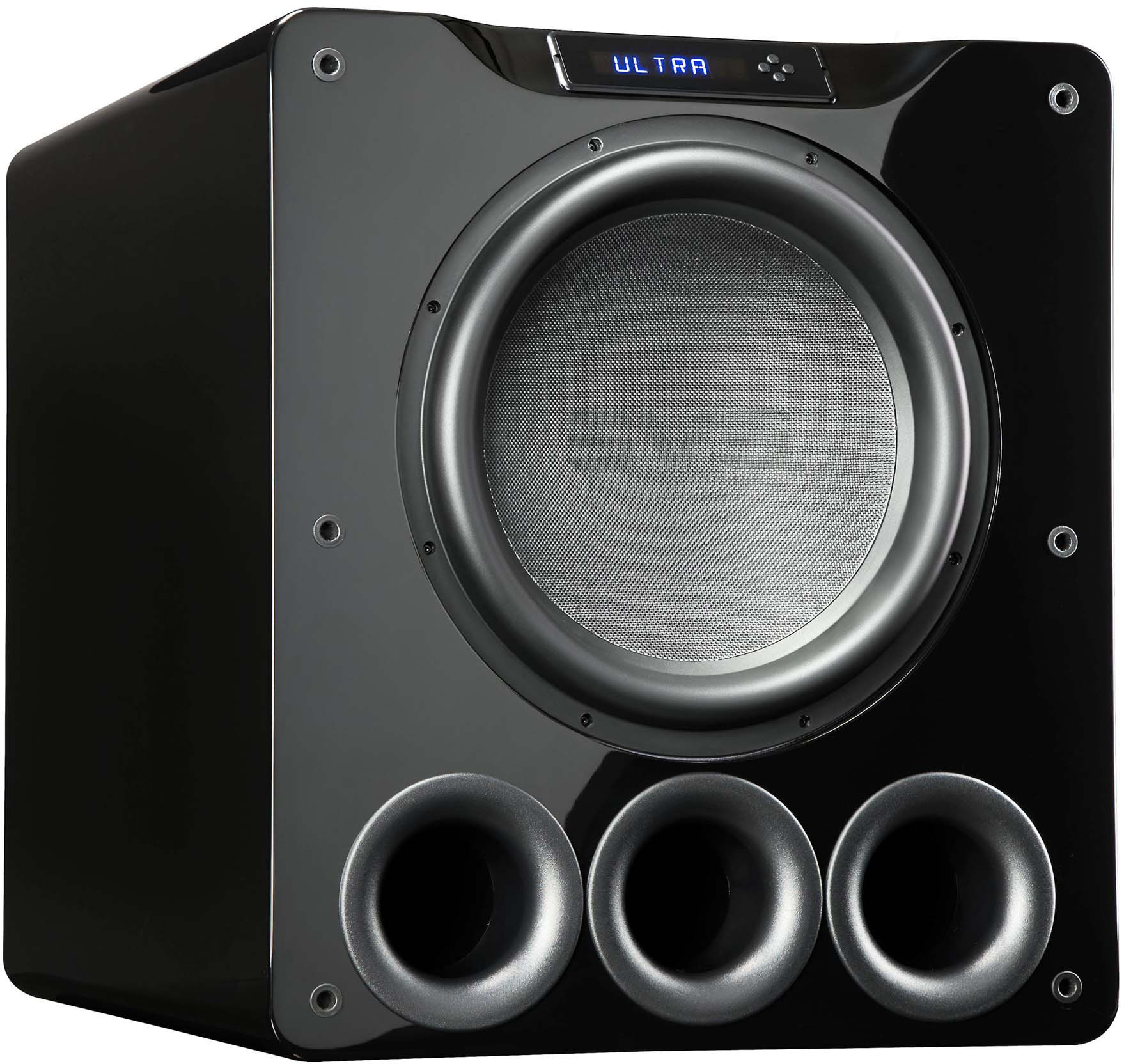 A subwoofer (or sub) is a complete, powered loudspeaker, which is dedicated to the reproduction of low-pitched audio frequencies known as bass. The typical frequency range for a subwoofer is about 20–200 Hz. Subwoofers play a large part in immersive home theater, and can fill out the deep bass on a stereo system if your speakers are not equiped to handle such low frequencies.
While there are a small number of passive subwoofers on the market, we only stock Active subwoofers. That is to say that they include their own amplifier in the box. To connect your Active Subwoofer to your Home theater system, run an RCA signal cable from the Subwoofer output (Usually a black RCA port on the rear of your receiver, under pre-outs), and power from your 240v wall outlet. To run your stereo amplifier to your Active Subwoofer, use the same method, but use a pair of RCA leads from the Pre-Outs (unless your stereo amplifier has a dedicated subwoofer out port). If your amplifier does not have pre-out ports, you may need to select a subwoofer with speaker level inputs, which will require running speaker cables from your speaker output terminals to the speaker level input terminals on the back of the subwoofer.
Generally a larger subwoofer will be able to reproduce lower frequencies more effortlessly (within reason, a $200 12" sub will NOT outperform a $1500 8" sub).
Home theater packages usually require a subwoofer, due to the small size, and limited frequency capabilities of small satellite speakers. In which case, you will want to set the crossover frequency quite high to meet the low point of the speakers. Without the subwoofer, movies are likely to sound thin, and lifeless.
There are some models of subwoofer that come with their own microphone calibration system to give a flatter, more accurate frequency response, which can vary greatly in your room.
Subwoofers are sold individually.