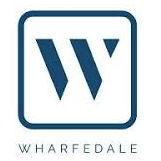 At the heart of Wharfedale lies a steadfast commitment to being the best possible conduit between artists and their audiences. As such, it is our responsibility to create captivating, compelling, and ultimately transcendent listening experiences that connect music fans to their favourite musicians. Not just for a wealthy few but for all who love and support music.

2003 - DRESSED UP TO THE NINES

The launch of our Diamond 9 series took the quality of introductory loudspeaker performance to new and greater heights. So loved was the series that three years later they were still winning awards, like What Hi-Fi's 2005 product of the year. They were the most important loudspeaker of their time and an important milestone in more than 75 years of outstanding audio achievement.

2001 - AVOIDING Y2K WITH IAG

Four years after the company was purchased by International Audio Group, Wharfedale launched Diamond 8. This, along with huge investments in both new production facilities and new materials, saw Wharfedale once again at the fore of popular home audio. Thanks to the investments by IAG and Diamond 8, Wharfedale found solid footing in the new millennium.

1981 – DIAMONDS ARE FOREVER

Work began on a loudspeaker that would change the industry forever, the Wharfedale Diamond. It took the world by storm. Smaller cabinets and the introduction of polypropylene meant a very fast, very tight delivery with fantastic stereo imaging. It was an immediate success, a revelation for the industry, and became a permanent fixture within the Wharfedale line.

1970 – CLASSIC MODELS FIRST APPEAR

With 60s psychedelia fading, the 70s ushered in a more traditional form of crafting loudspeakers. Loudspeaker kits were reintroduced under the moniker 'Speakercraft' and again opened the market to serious hi fi enthusiasts. But it was now-classic models like Linton and Denton along with hi fi's broader popularity boom that saw production reach 800,000 drive units.

1960 – NEW DIGS IN THE SWINGING SIXTIES

Fashion played a huge part in 60s hi fi design. Teak vinyl and ultra-modern plastics were at the fore of audio design. A new and eager audience of hi fi enthusiast was emerging. Liberation was in the air. And to keep up with demand, a state of the art 170,000 sq. ft. production facility would be built to incorporate both new office space and large-scale research and development.

1958 - BUYOUTS AND NEW BEGINNINGS

Wharfedale, known at the time as Wharfedale Wireless Works, was sold to the Rank Organisation. Though a controversial move at the time, the sale led to the brand's rapid development into areas such as electronics. However, Gilbert Briggs – founder of Wharfedale Wireless Works – continued to manage the day-to-day running of the company until his retirement in 1965.

1950 – BOLD NEW IDEAS

Briggs and close friend Peter Walker (of Quad) embark on an ambitious collaboration. With Quad supplying the amplification and Wharfedale the loudspeakers, Gilbert and Peter put together a series of industry-defining concerts showcasing the power of recorded music. With audiences invited to listen to live versus record music first hand, the two men toured both the UK and the United States, playing renowned venues such as Royal Festival Hall and Carnegie Hall.

1948 – THE HOW AND WHY GOES TO PRESS

Gilbert Briggs publishes his first book on music reproduction. Loudspeakers: The Why and How of Good Reproduction was little more than a pamphlet but struck a chord on both sides of the Atlantic. With the first edition selling out in less than five months and subsequent pressings being released, Briggs would go on to write many other books, including a follow-up to his first publication, and receive thousands of letters from fellow enthusiasts.

1945 – SETTING THE FUTURE STANDARD

In America, a trend is developing for better and better music reproduction. Wharfedale, poised to meet the growing demand for quality playback, has developed the first ever two-way loudspeaker – the prototype for the modern loudspeaker. What now fits in a backpack once came with a 10" tweeter and took two grown men to lift. But it set the standard for the entire industry.

1936 – STRONG GROWTH DURING DARK TIMES

War looms and Gilbert's company outgrows its small premises, moving to a larger factory in Bradford. When the war struck, Wharfedale Wireless Works were commissioned to make transformers for Marconi. Some 40,000 units were completed by an expert staff of just 20 before the war finally came to an end in 1945.

1933 – FIRST AND SECOND PRIZE AT THE FAIR

After setting up a small factory near Bradford, Briggs enters the Bradford Radio Society's annual competition and wins first and second place. It earns the company their first major order, and from this moment on Wharfedale Wireless Works never look back. Production goes from strength to strength and sees the manufacturing and distribution of up to 9000 units per year.

1933 – STRAIGHT TO THE FACTORY

Briggs sets up a small factory near Bradford to build his new loudspeaker drive units. With the new and exciting technology of radio, word spread of his new transducers. Demand was quickly growing. Initially, it was an all-family with wife Doris Edna Briggs, his entire production department, spending many late nights soldering wires and winding coils.

1932 – A LEGEND IS BORN

Gilbert Briggs builds his very first loudspeaker in the cellar of his home in Ikley, Yorkshire. Driven by a love of live music, Briggs takes a personal passion and lays the foundation for what would become Britains most famous name in loudspeaker design and manufacturing. All of it founded from a sleepy little market town in valley of the river Wharfe – an area known to this day as Wharfedale.