Audioengine - Active Speakers - Hifi Products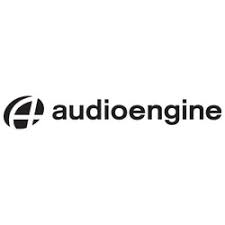 In 2005 Audioengine was founded with a simple goal: Build products that sound great, are easy to use, and make people want to listen to music every day.
Audioengine's core products are powered speakers; all-in-one music systems which allow you to connect all your devices wirelessly (or wired) for great stereo sound. They started with just one powered speaker, the A5; simple and beautiful, yet versatile enough to be used in your workspace as computer speakers, on stands in your living room, or in a home theater setup.
But the Audioengine team wanted to offer even more for their customers. After years of hard work, the versatility of their products was pushed even further by offering a number of add-on audio products that can be used with existing music systems.
Their passion is to help people hear all their favorite songs as they were meant to be heard and to discover new music and appreciate it with the highest sound quality. And they're doing exactly what they had planned, which is to change the way people listen to music. Audioengine is now proud to offer a complete line of products that bring the sound quality of professional studio monitors right into your living room, without the inconvenience of multi-device stereo receivers or big clunky passive speakers.