Satellite and Surround speakers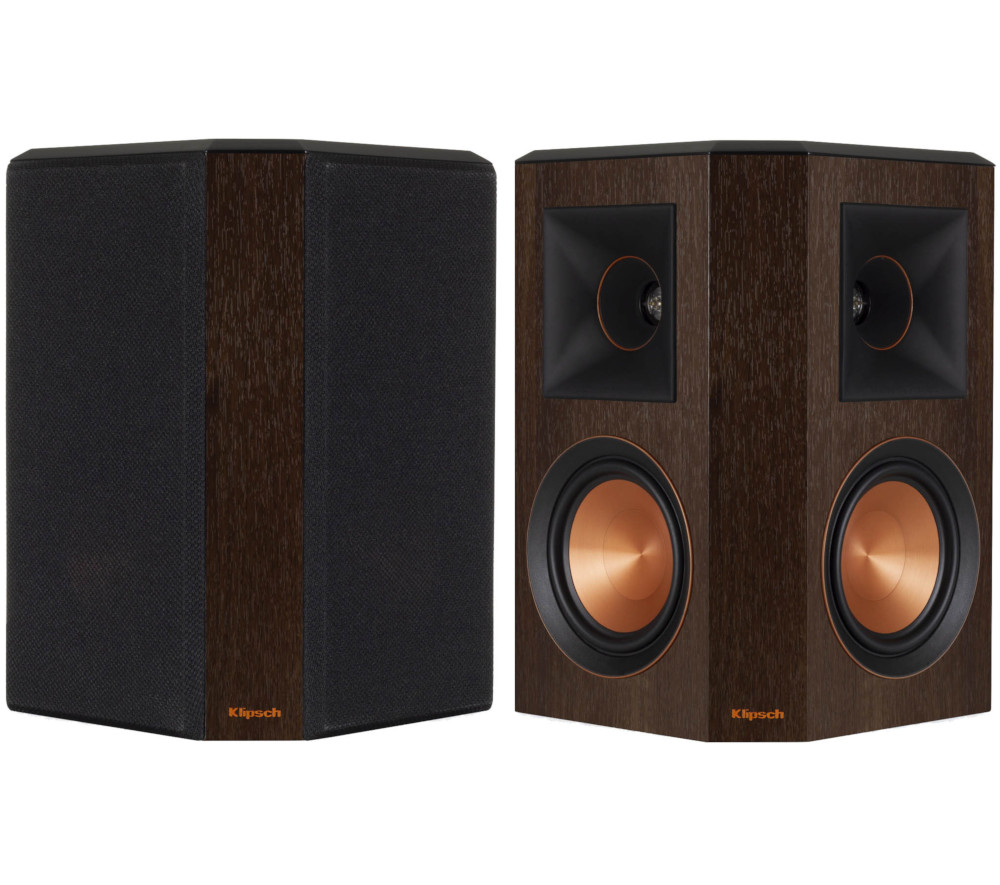 Satellite and Surround speakers are commonly used as rear or side speakers in a home theater system. Because of their compact size, their bass response is extremely limited, and should be supplemented with a subwoofer. In this category, Di-Pole and Tri-Pole speakers are included. They are designed to be mounted onto a wall and give a very wide sound dispersion, or avoid having a single point as the source of sound.
Satellite speakers are usually wall or ceiling mounted and require very little power, but their crossover point has to be set rather high (see user manual, or use microphone tuning provided by your home theater receiver manufacturer). Depending on the speakers you purchase, you may want to buy wall mount brackets to fit. There are also some models of speakers that are flat panels that mount directly to the wall with just a couple of screws. These give near the benefit of in wall speakers while being much MUCH easier to set up.