The KI Ruby Series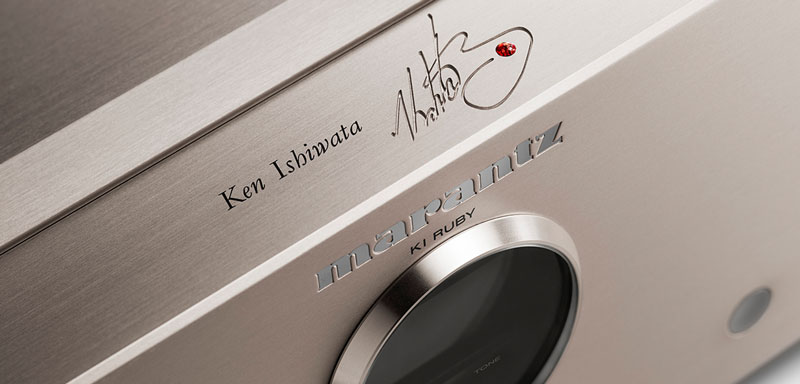 Celebrating 40 Years of Skill and Passion.
For his 40 years ruby anniversary at Marantz, Ken Ishiwata and his daring team crafted these two audiophile gemstones with hand-selected and custom-made components to carry all the emotions of music. The KI Ruby Series is precision-made and virtuously tuned to deliver the most enjoyable sound to amplify your senses.
• Collector's item
• Individually numbered
• Limited to 1.000 sets
KI Signature
The KI Way.
Few hi-fi companies, if any, can say that one person has steered their sound for four decades – like Ken Ishiwata does at Marantz. The KI Ruby SACD player and amplifier go beyond even the standards of past KI Signature achievements, embodying all of Ken Ishiwata's experience and expertise. Therefor they carry Ken Ishiwata's signature as integral part of their design.