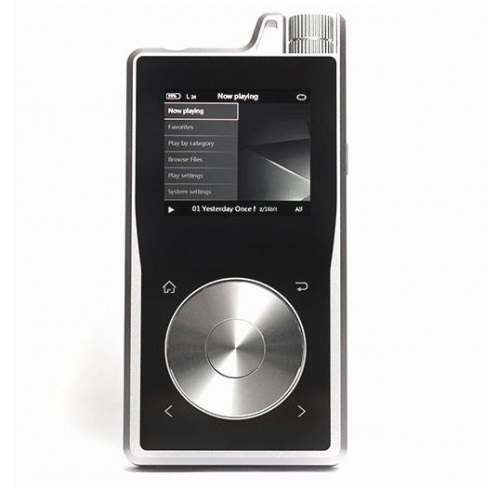 Get the best sound on the go, bring your passion with you.
We stock a range of Digital Audio Players, and portable Digital to Analog converters, so you can listen to all the detail in your music while you are away from home.
Many people will use their smartphone as a media player now, much in the same way they use it as a camera, notebook, gaming platform etc. Generally when a manufacturer is designing a phone, the audio hardware on it is considered a bit of an afterthought by comparison to the screen or the camera. There are portable Headphone amplifiers and DAC's that can considerably boost the sound quality of your headphones from your mobile device.
Remember when MP3 players were common? True, they usually weren't as easy to use as phones are now, and didn't have the greatest sound quality.... or format support.... or storage space.... or wireless connectivity.... Anyway, phones still don't have the sound quality some might want, so there are now dedicated audio players that have a good headphone amplifier, dac, have wireless connectivity, and support for lossless high resolution audio.